The first round of the first tournament of the year in Kenya smiled on the French. Emma Grechi ideally started her season with a nice card of 70 (-2). Anne-Charlotte Mora (photo) climbs into the top 5.
This new season of Women's European Tour (LET) starts in the hats of wheels for the tricolors, under the heat of Kenya.
In the midst of zebras and giraffes strolling through this golf course in vipingo crest, emma greechi was thus illustrated with an excellent 70 (-2). Starting on the 10th, the 2014 Minime and the 2015 French Junior Champion first alternated two bogeys and two birdies, before registering a further three birdies against a single new bogey thereafter. The 24-year-old golfer is second, two lengths behind the Swede Linnea Strom.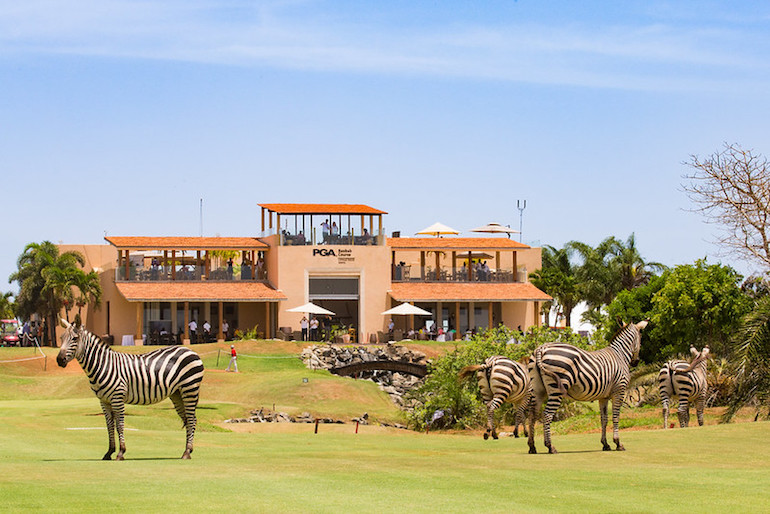 Anne-Charlotte Mora in the carriage on the right
Anne-Charlotte Mora He also returned an interesting first card of 72 (in pair). The 24-year-old Nantes returned a perfectly balanced card: 6 pairs, 6 birdies and 6 bogeys.
The one that obtained its category card last December he is well positioned in 5th place, four shots behind the leader and will try to erase the small mistakes made during the 1st lap.
.@linneaasstrom lead the way after day 1 of the LET season @KenyaLadiesOpen 🇰🇪

All scores 👇#RaiseOurGame | #MKLO2022

— Women's European tour (@LETgolf) February 10, 2022
Maisongrosse on the beat 9 years later
His last tournament in the LET dates back to September 26, 2013 during the Lacoste Ladies French Open.
julie maisongrossewho has been concentrating on teaching in the meantime, is back at the highest level after earning the right to play cards brilliantly last December.
For his "comeback", Perpignanaise signed a 76 (+4) and ranks 40th on Thursday night. He is ahead of the young hope from Marseille, lucia malchirand (+5, 48th).
Camille Chevalier, Manon Gidali, Charlotte Liautier (+6, 59) and Anne-Lise Flow (+7, 70º) are at the cutoff limit, as is Anais Meyssonnier (+9, 82nd). It will take an excellent second round to marion duverney (+15, 92nd) to expect to play this weekend.
The leaderboard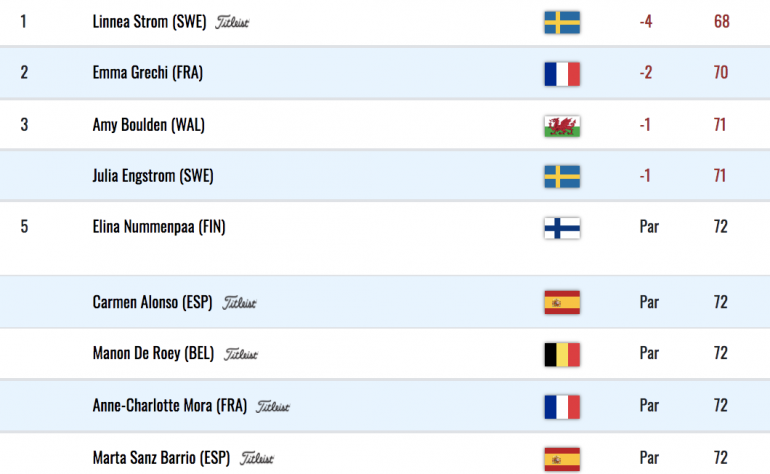 ©Tristan Jones/LET