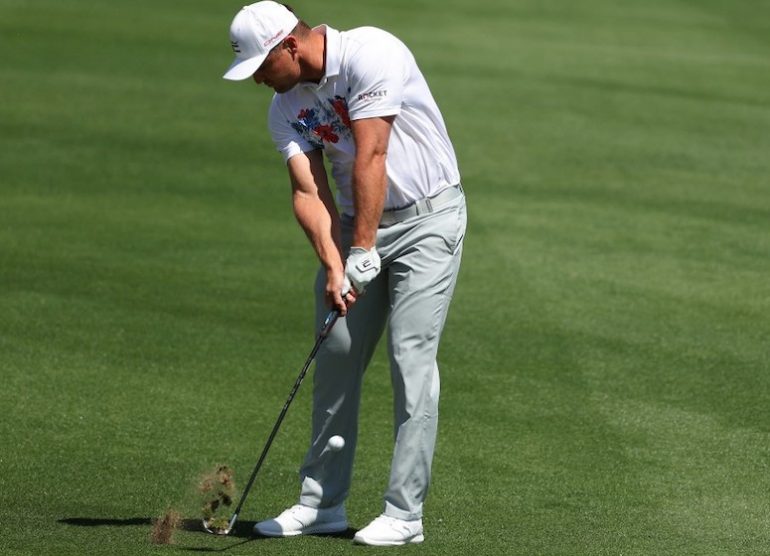 Bryson DeChambeau revealed in a press conference that his doctor had advised him not to play his 4th Masters last week and that he did not dare to do so.
Not spared from injuries at the start of the year, Bryson DeChambeau returned to competition after a long forced layoff during World Match Play. He was also at the start of his fourth Masters, but he shouldn't have according to his doctor.
Torn labrum, damaged wrist BDC estimated he was only at 80% capacity this week. Speaking to the media on Monday before the tournament, the former US Open winner revealed that his doctors had advised him not to play.
"I was advised not to play for a while," he said. "They told me that if I went there I could hit him some balls, see what my feelings were and consider playing but that it would be better for them to let the healing continue."
An opinion shared by his trainer Chris Como.
"He told me I shouldn't play. He's looking out for my best interests going forward, but I'm like, man, this only happens once a year and I have to try."
Unsurprisingly, BDC missed the cut (+4) on Friday night. Quite widely. He returned two cards of 76 and 80. +12 total. Defeated by Larry Mize, the 1987 Masters winner at the age of 63, so the distance on the drive approaches 215 meters.
Shouting to warn the crowd at every confrontation is no fun.
mentally affected
DeChambeau also admitted that he was having a hard time being forced to rest.
"The last few weeks have been very, very difficult for me, I am not playing well and I am not sending the ball where I want.", he declared. "Yelling to warn the public at every matchup is not fun. It's also very hard on your mind.
"It's one of those tough times that everybody goes through in their career, and especially with this injury, I was swinging with one hand for three or four weeks, just with my right hand, it messed up my swing."
DeChambeau finally explained that these injuries made him doubt his next participation in the World Long Drive.
"I will reconsider. It may not be the smartest thing. I will definitely go there, at least to support them."
Photo © Kevin C. Cox / GETTY IMAGES NORTH AMERICA / Getty Images via AFP