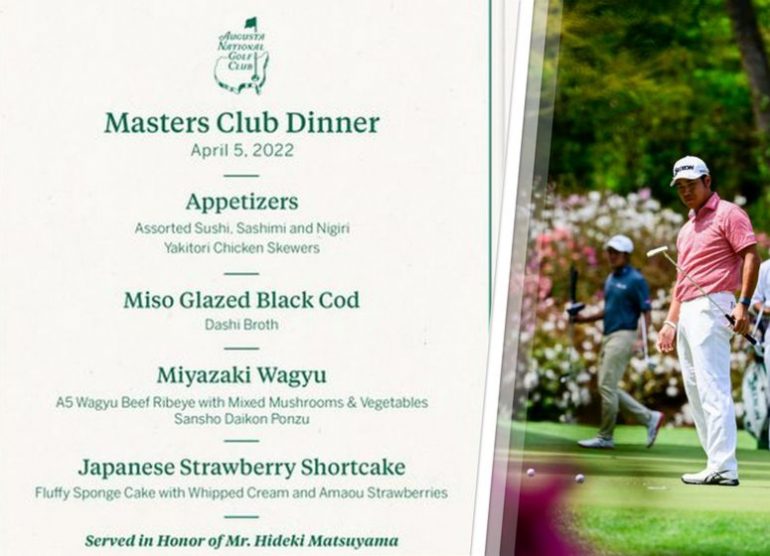 Hideki Matsuyama, the outgoing champion, offers this Tuesday night in Augusta a 100% Japanese menu. This should wake up the taste buds of the Masters, very often accustomed to the Cheeseburgers and other Caesar Salads of previous winners.
A bit of originality in the Masters menu offered this Tuesday by the reigning champion, Hideki Matsuyama. The Japanese, as we suspected, give pride of place to Japanese cuisine.
We will start with various sushi, shashimi and nigiri as well as chicken skewers (yakitori). A miso-glazed black cod broth will follow.
The main course consists of a Miyazaki Waygu A5 beef, entrecôte served with mushrooms and vegetables and accompanied by a refreshing Ponzu (sauce) seasoned with grated daikon and sansho pepper.
For dessert, guests will enjoy a soft sponge cake with Amaou strawberry whipped cream, produced only in the Fukuoka region (north of Kyushu Island).
A menu that, therefore, should be a reference, far from the cheeseburger and fries offered in 1998 tiger forest !