For golfers whose sporting spirit is combined with the soul of an explorer, Golfystador Week is the perfect solution to discover new destinations and unmissable courses with, as a bonus, beautiful moments of conviviality.
Launched in 2021, the golfer's week took its true dimension this year with two events already organized since March, on the Costa Daurada in Spain and in the Bresse & Dombes region in France.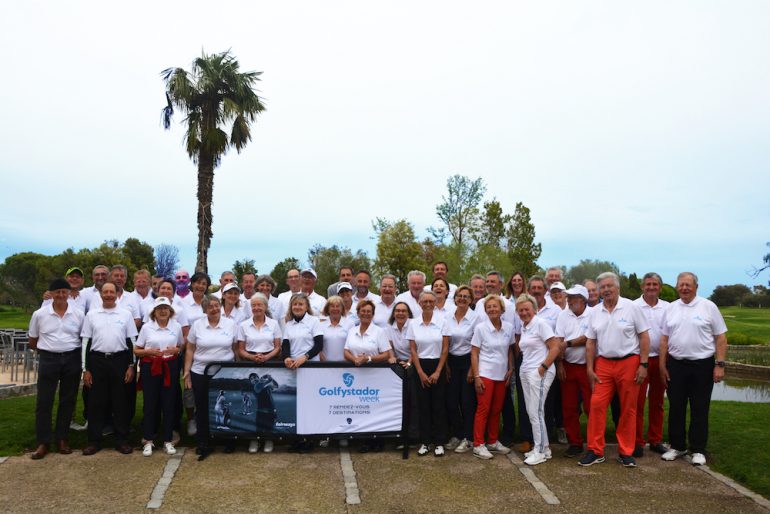 What is Golfystador Week?
the golfer's weekIt is a short stay (4 days / 3 nights) that brings together between 50 and 80 players who go out to discover a destination and compete in a friendly scramble competition on three different courses.
The welcome dinner is an opportunity to meet partners (or opponents!) and make first friends.
The next day, it's time for friendly competition in a fight for two, with a shooting start. Every day, players are greeted with welcome gifts before heading out onto the streets.
A snack awaits them halfway. to regain strength, as well as an approach competition. At the end of the afternoon, the daily awards show allows everyone to gather for a drink, exchange their impressions of the course and share their performances!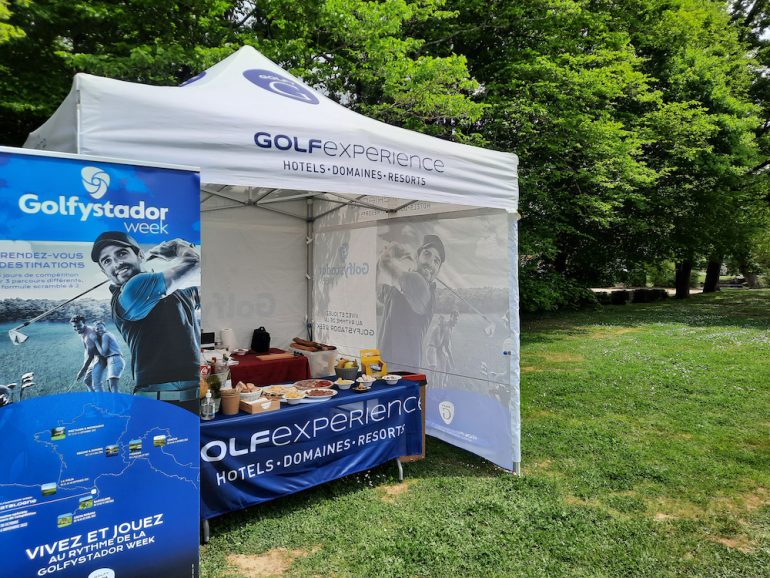 A final evening with a general award ceremony closes the event and offers all participants the opportunity to meet again for the last time before, perhaps, meeting again in a new room.
the next schedule
June 13 – 17: Barcelona (Barcelona Golf Club / El Prat Royal Golf Club / La Roca Golf)
July 4 – 8: Lake Maggiore (Golf Bogogno / Golf Biella Le Betulle / Golf of the Borromean Islands)
September 12 – 16: Brittany and Normandy (Domaine des Ormes / Saint-Cast golf course / Granville golf course)
September 26 – 30: La Rioja (Golf Sojuela / Golf Logroño / Golf Izki)
October 10 – 14: Veneto (Golf courses Albarella / Golf della Montecchia / Golf Frassanelle)
October 30 – November 6: Golfystador Week Catalunya (1 week of golf in the most beautiful courses on the Costa Brava)