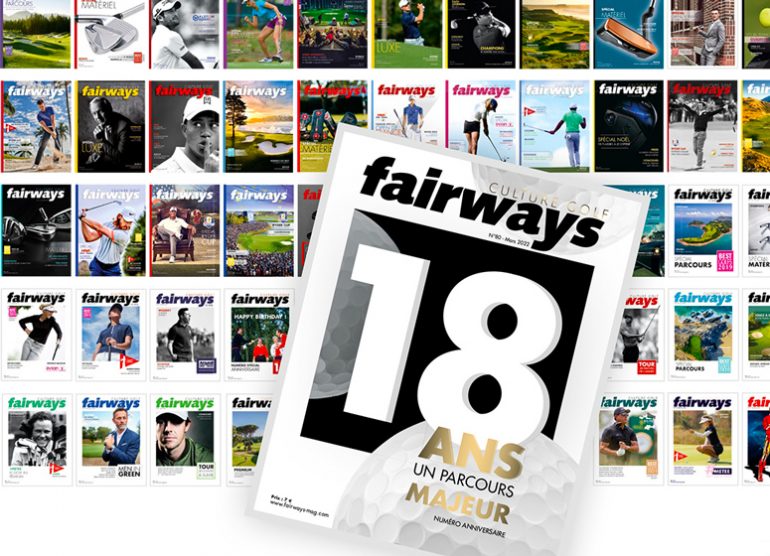 Solid actor of the "PMG", Golf Media Landscape, the press magazine Fairways was born 18 years ago, on April 1, with the ambition of considering Golf not only as a sport, discipline or leisure, but also as a Lifestyle. .
Since its launch in 2004, fairways has developed a modern and daring editorial line that breaks with the usual codes of the discipline and responds to the expectations of today's golfers. A vision that goes far beyond the simple practice to consolidate golf as a true art of living.
More convinced than ever of the future of the paper press for high-end titles, fairways is also accessible in a digital version and through social networks.
A special number and an exhibition.
The magazine also organizes a competition, the Fairways Cup, aimed at amateur players and in this anniversary year, it will also offer a photographic exhibition called "Portraits of golfers".

For their March edition, fairways is launching a "Special Anniversary" edition. www-fairways-mag.com