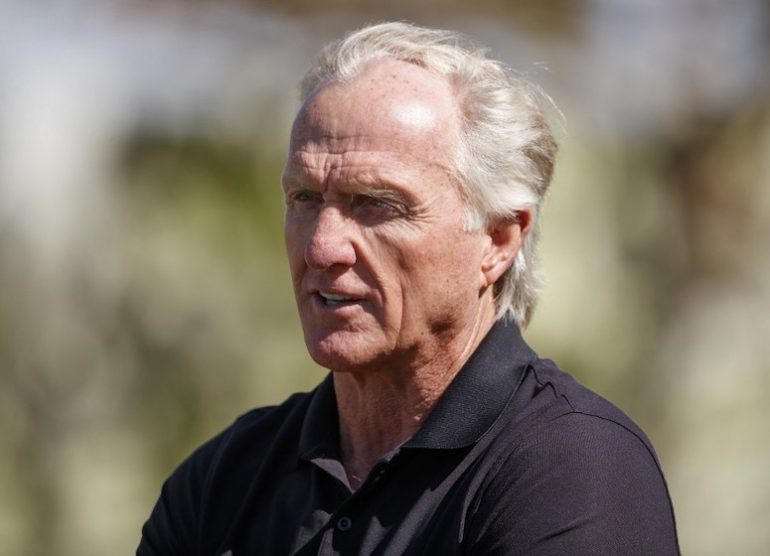 Reacting to the PGA Tour and its refusal to release players to participate in the very lucrative LIV Golf Invitational Series' first tournament in a month in London, Australian Greg Norman was quick to express his displeasure.
"Anti-golfer, anti-fan and anti-competitive! » The general manager of LIV Golf Investments accused those responsible for PGA Tour " to prevent professional golfers from exercising their profession at will. »
A large number of players had asked to be released to participate in the inaugural tournament of the highly controversial LIV Golf Invitational Series at the Centurion Club, near London.
But A letter was leaked to players confirming that permission was denied.
In it, the PGA Tour explains that granting permission "would significantly and unreasonably harm the circuit and the sponsors"and declares that he would not allow "to benefit freely from the investments made by the PGA Tour in the establishment and promotion of its members. »
The letter sent from the Tour to the players who requested the releases. pic.twitter.com/ZVYUTDnNdp

– No Laying Up (@NoLayingUp) May 11, 2022
Norman saddened and convinced to be in his right
In a press release published shortly after the information was made official, greg normanthe manager of the LIV Golf Invitational Series, strongly condemns this protectionist attitude.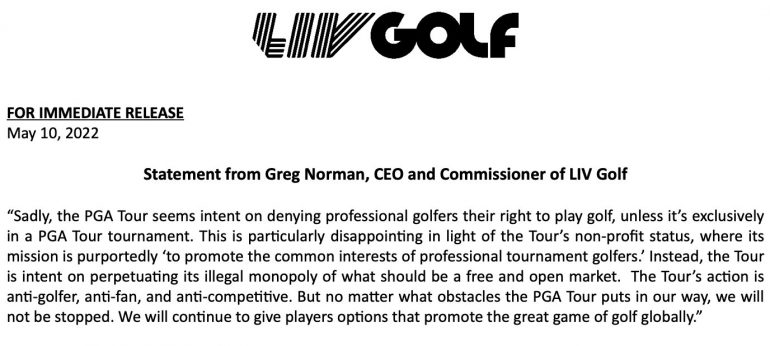 "Unfortunately, the PGA Tour apparently intends to deprive professional golfers of their right to play golf, unless it is exclusively in a PGA Tour tournament." White Shark wrote.
If he still does not promise legal action, he points the finger at the shortcomings of the great American hegemonic circuit that go against several fundamental rights of the American economy but also the main mission that has been given to the PGA Tour.
"This is particularly disappointing given the non-profit status of the US Tour and its purported 'mission' to further the common interests of professional tournament golfers. »
"Instead, the PGA Tour intends to do everything possible to continue to benefit from its illegal monopoly in a market that should be free and open. These actions are anti-golf, anti-amateur and anti-competitive. But no matter what obstacles the PGA Tour puts in our way, it won't stop us. »
Following in the footsteps of the PGA Tour, its strategic ally, the DP World Tour, also denied players the ability to play the competing league tournaments. Now it remains to know the sanctions to which the players would be exposed.