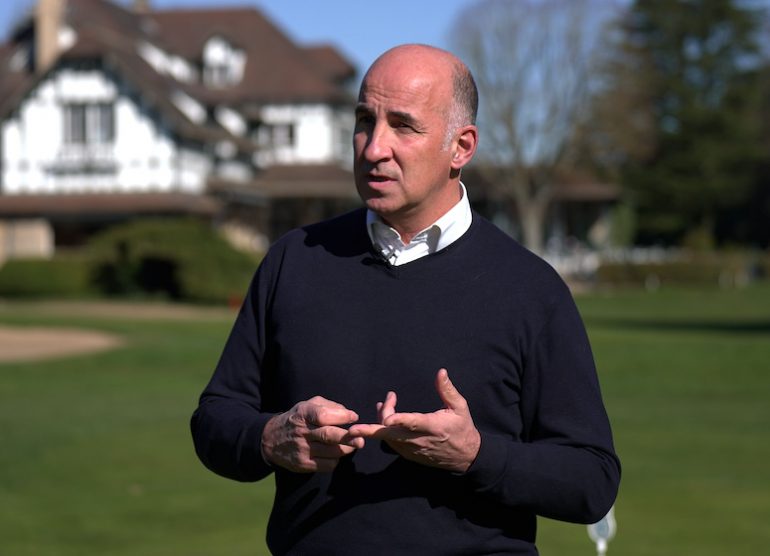 Successor to Denis Fabre since May 2021 as president of the French Golf Directors Association (ADGF), Jean-Franck Burou tells us about the various projects that he will have to manage in the coming years to make golf even more tricolor. and more attractive.
BT
secretary of theADGF until May 2021 before assuming the presidency, Jean-Franck Burou, also General Director of Racing Club de France, is at the helm of more than 360 active members. " Our vocation is to promote our profession, help all our fellow managers in the daily management of their club and also prepare for future deadlines with certain rules that will have to be applied and implemented with the rest of the players in the sector. . »
The challenge of biodiversity and the end of phytosanitary products
" We will have to evolve with the regulations that will be implemented there, very soon.Jean-Franck Burou breathes. We know that at the end of 2025, for example, we will have to settle for zero phytosanitary products in golf clubs. We know today that maintaining a course is essential. We also talk a lot about ecological transition, about reducing the use of water. This means having efficient irrigation systems to be able to regulate the use of water. Also changing our lawns… All this corresponds to novelties that will have to be taken into account in the management of our clubs. I trust the investigation. We are in the process of setting up trials with certain clubs on new pastures. I have faith. But we will have to educate our practitioners, our members and our subscribers. Because it's not going to happen overnight. There has to be a time lag (of adaptation) with the routes, with a quality of game that will not always be optimal. The challenge, in relation to the regulations that will be imposed on us, is to be in phase but also to maintain an essential quality of play on the standards that we know today. We are going to be in a testing phase and, like any testing, it takes a while before the right decisions are made. »
The repercussions of Covid before the "return to life"
" During the first lockdown, our structures were closed for two months.gently emphasizes Jean-Franck Burou. The impact was difficult. During this period, most of the field teams continued their work. Of course, you cannot leave a golf course without maintenance. On the other hand, the impact was very significant at the restoration level. (Editor's note, many clubs have a restaurant within their structure). There was a loss of billing that will be difficult to recover later. The state still helped us a lot. But the impact was not as great as might have been thought at first. The work of the French Golf Federation (FFG) for our structures to reopen quickly has been phenomenal. I take the example here of the Paris region where performance halls, sports halls, restaurants, etc. they were closed but at the same time you had the opportunity to dedicate yourself to playing golf… So, of course, we are not talking about post-Covid yet but there is an evident enthusiasm for our sport. And we welcome that… »
Attract even more people to golf
" As for the development of our discipline, of course we have lived through two very difficult years.acknowledges Jean-Franck Burou. Golf, as we know, is an outdoor activity. We are talking here about healthy sports. We want to be close to the environment, values ​​that are more important today than ever. It's up to us to ride this wave. We have to attract even more members, make people discover our activity, especially through children. The game of golf is a sport in its own right… We have increasingly efficient players at the highest level (hobbyists and professionals). Whether high-end or leisure, people no longer have to be afraid to knock on the door of a golf club. Our goal is to also implement these actions that will facilitate this commitment… »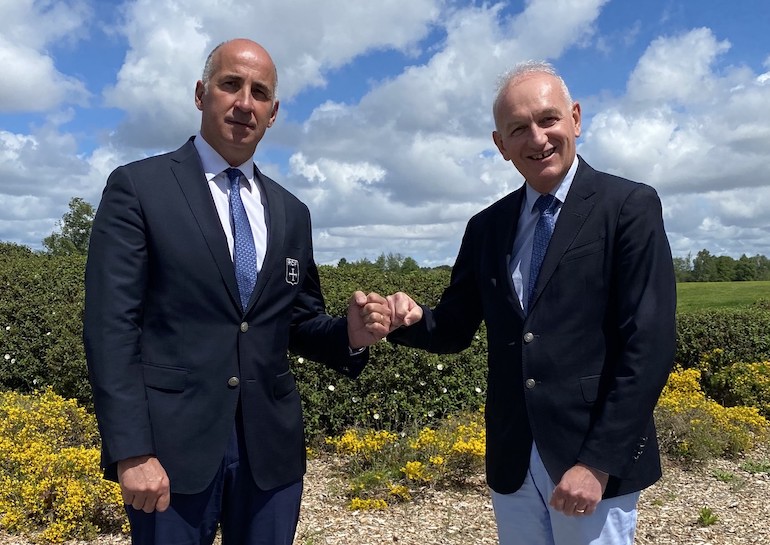 Make golf more attractive to a younger audience
" We need to welcome a new audience, especially children.continues the president of the ADGF. But we also think about women. Currently we only have 30% women in our structures. Today, we are in the air of zapping. On sait que dans les premières années, la pratique du golf demands an aspect un peu contraignant, car c'est un sport assez technique, on passe force par des étapes… Et cela passe par le practice au départ, en prenant des leçons le plus frequently. Our wish today is precisely to make the practice a little more "fun". There was a time when we spent a lot of time on the tatami and entered the course only after we had acquired a certain level. Today, when we go skiing, we go directly to the slopes. For children, I think you have to put them on the course right away. Same for adults. This famous practice must be made more playful. We are in the air of digitization. Today we have connected practices, which make you want to, as is the case with Top Golf in the United States. Ultimately, the golf driving range must become the bowling alley we know with everything that revolves around the practice itself. »
Association or commercial golf courses, same fight
" Today in the AGDF we have 30% of associative golf coursesadds Jean-Franck Burou. But whatever the method of managing a golf course, they all want to go in the same direction: to see more members in our structures, to ensure that our structures are as welcoming as possible, to ensure that our golf schools grow as well. Because it is through young people that we will be able to perpetuate this activity. Our association, when we organize our annual conference, or various mini-conferences, we share our experiences. Whether we represent an association golf course, a commercial golf course or a golf course managed by a municipality, we all have the same problems, especially when it comes to course management. »
Golf tourism in France
" I'd say he's doing fine.exclaims Jean-Franck Burou. But we can improve it. Of course, we do not have the climate of Spain or Portugal, the main golf destinations in Europe. But in France we have a diversity of golf courses that other countries do not have. We have to highlight our strengths a little more. It begins with this diversity of landscapes, regions without forgetting our French savoir-vivre, in particular with our gastronomy. The hotel offer is also important. And then we had the Ryder Cup in 2018. It put France in the spotlight. We have to keep at it. We will have the Olympics in 2024, the World Amateur Championships this summer. All this can only be positive to position France at the center of the golf world. »
And for the next ten years?
" I have been in the golf business for 30 years. During this period, I obviously felt an evolution. In France, there was still a social connotation behind the word golf. Today, it is less and less sensitive. I repeat, golf is a real sport. We continue to have players who access the European Tour but also the American (Both men and women). There is a real enthusiasm. My wish is that the number of licensees increases, that we introduce our golf structures to even more people. We are lucky to be in a privileged environment. Let's take advantage! »