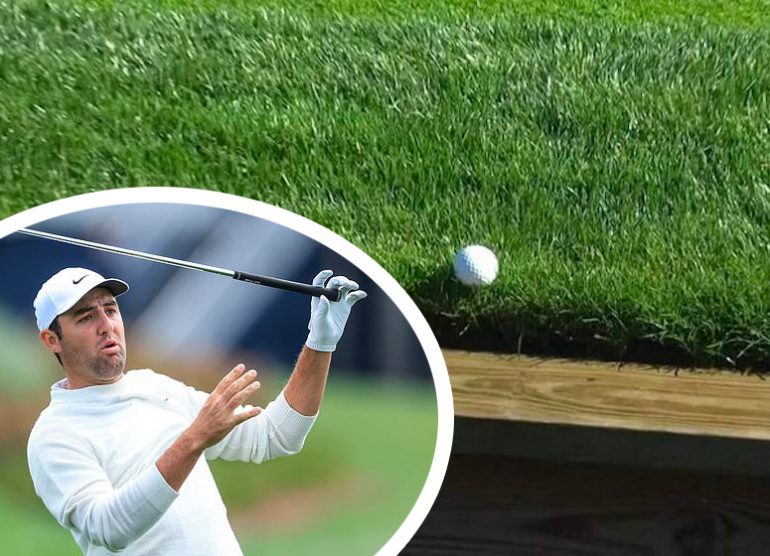 After putting his ball in the center of the basin on a very average first attempt to reach the green, Scottie Scheffler came very close to "correction" on his third shot when the American's ball miraculously stopped on the little neck of the brute.
The 17th hole of the Players Championship was unforgiving on Saturday for the vast majority of players. 9 bogeys, 10 doubles and 4 triples or more were registered during the 2nd round in this par 3 of 120 meters played wind against left-right.
136 yards for 3.

36 of 60 players hit the 17th green in Round 2.

19 I found the water 💦 pic.twitter.com/TRLvVzouzY

— PGA TOUR (@PGATOUR) March 13, 2022
Scottie Scheffler came off this green with a double bogey but can count himself lucky. His first very bad shot, played with fear in his stomach from the start, ended up in the middle of the puddle.
And it took a miracle for his second ball hit from the "Drop Zone" to meet the same fate!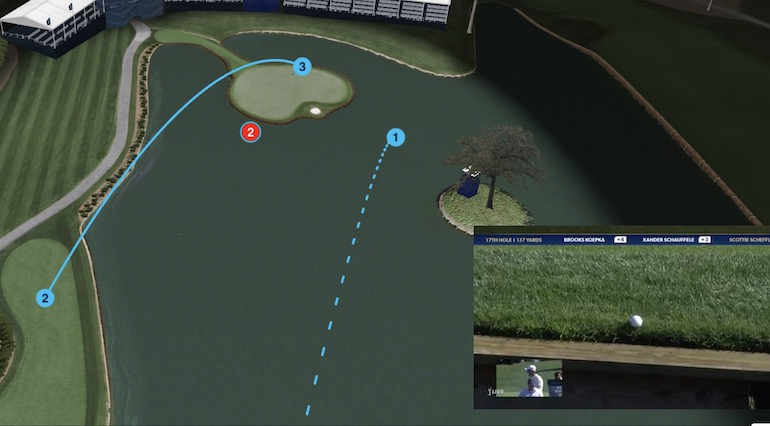 In fact, after landing at the back of the green, nothing seemed to stop him from finishing his run at the hazard. Except one incredible twist of fate and a whole lot of twisting.
The bounce off the top of the liner quite inexplicably sent the ball back and it came to rest in the small rough that borders the green just inches from the water.
A scene perceived, at real speed please, by Adrien Toubiana, the Canal+ commentator, and then confirmed in slow motion (Watch the video here ->)
I want to thank my ophthalmologist! https://t.co/EBFIKgvB3b

— Adrien Toubiana (@AdrienToubiana) March 13, 2022