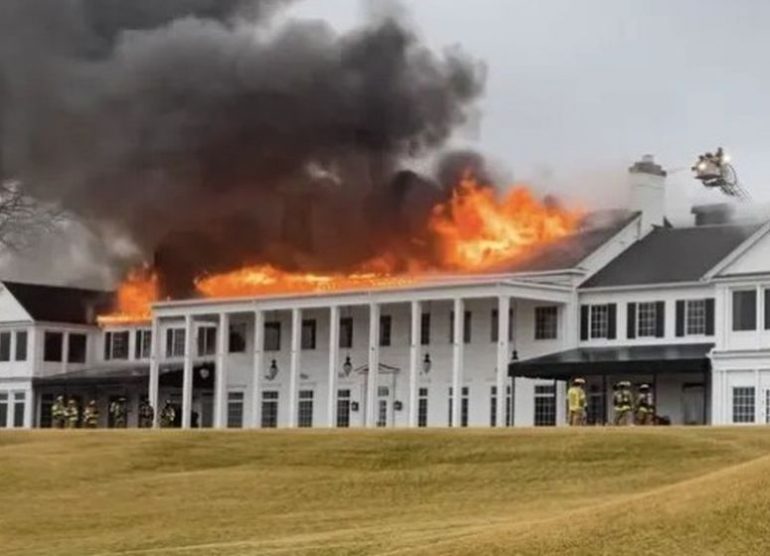 The famous clubhouse of the Oakland Hills Country Club (Michigan), home to many Majors but also to the 2004 Ryder Cup won by the European team, was destroyed by flames on Thursday. Its main pavilion, inaugurated in 1922, was reduced to ashes.
It's a piece of American golf history that just disappeared. the club house Oakland Hills Country Club in Bloomfield Hills, in the suburbs of Detroit (Michigan), did indeed catch fire this Thursday morning. The main pavilion, inaugurated in 1922 where numerous trophies and century-old works of art were exhibited, did not resist a fire that would have started in one of the attics of the enclosure.
Terrible fire in Oakland Hills CC 😔 pic.twitter.com/gZnB2GynbC

— Golf Monthly (@GolfMonthly) February 17, 2022
Founded in 1916, Oakland Hills Country Club has hosted 14 USGA (United States Golf Association) Grand Slam tournaments or championships, including six us open and the2008 USPGAas well as 2004 Ryder Cup won by the European team (18.5 to 9.5) in which the French played Thomas Levet.
Recently renovated by architects. gilhanse Y Jim WagnerOakland Hills South Course, opened in 1918, should receive theUS Women's Open in 2031 and 2042!