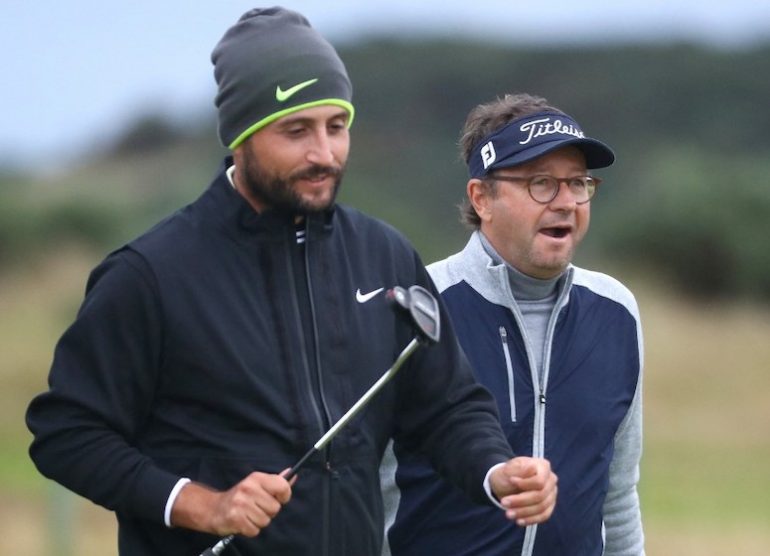 The president of the French golf federation Pascal Grizot did not miss any of the good performances of the representatives of French golf this weekend. Even if victory eluded the tricolors, he is delighted to see them near the top of the standings again.
Honor the ladies with the beautiful 4th place finish of Céline Boutier during the inaugural tournament of the LPGA season. She left on the same basis as her finale from last season.
Absolutely Céline has just completed two tournaments reserved for the elite. The LPGA Final, the Tour Championship and this early season tournament featuring the winners of last season's tournaments. Both times she had to face the best players in the world and both times she performed very well. A 3rd place in November and a 4th place this Sunday. It is true that when you see her play like this, you can only admire what she achieves and sometimes even hope for a better final ranking.
She is the locomotive of women's golf and we are already salivating at the thought of seeing Pauline Roussin-Bouchard following in her footsteps this week?
Yes, there are a lot of expectations placed on Pauline, it is particularly related to her personality. She's very media-friendly, eminently sympathetic, and radiates a lot of positives with her smile, but I wouldn't want to put too much pressure on her. The transition takes time.
Céline did not reach this level immediately after her professional transition and Pauline, in particular, will have to learn to know the courses. However, I see something very interesting in her game, she hits much harder than Céline when the latter debuted on the circuit. Both players have extraordinary talent.
Speaking of extraordinary talent, what did Victor Dubuisson do that is also quite impressive?
Yes, Victor is amazing. He returned a very important putt on Day 18 of the Abu Dhabi Yas Links and made us mourn these little putts early in the round that may have cost him the win but bodes very well for the future. We are happy to see him back at this level.
Finally Paul Barjon could not get into the fight for the last 9 holes as expected but this week he made us believe in a historic victory for a Frenchman on the PGA Tour. He is also very encouraging.
Yeah, it was harder that night for Paul. He was less comfortable, but it's an excellent result that will really launch his season. What happened this weekend with the French in a position to win on three different circuits, and that makes us vibrate, that's exactly what we want to see!
Photo: Alexander Levy and Pascal Grizot ©Matthew Lewis / GETTY IMAGES EUROPE / Getty Images via AFP