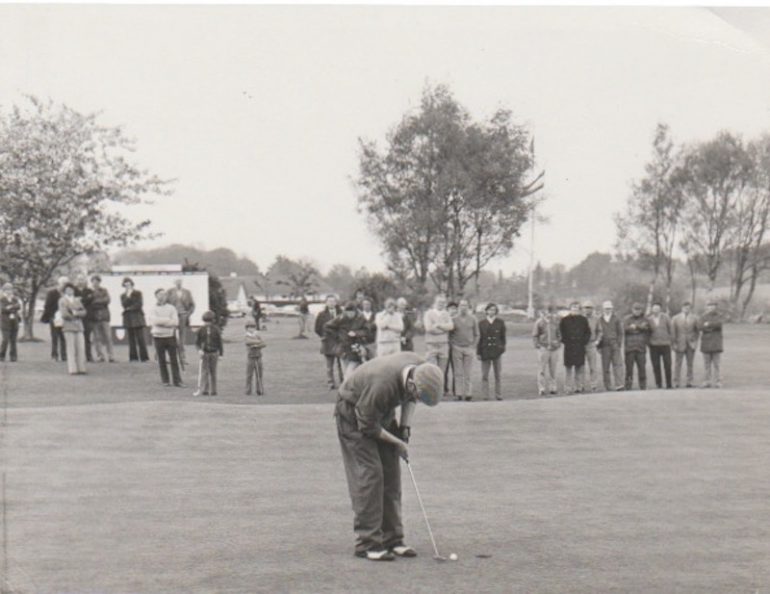 Technical progress has also affected the world of golf: the performances developed by our champions every week on the professional circuits are a perfect illustration of this.
And we, simple fans, what to remember about this contribution that the equipment manufacturers advance in their announcements and in their speeches. Even more so when age forces us to be even more modest…
Ivan Morris, our Irish columnist, married to a French woman! -, disabled in one digit for 60 years and a writer, gives us his experience and his opinion. With one conclusion: the perfect golf bag will never exist. So, have fun playing with your friends and stop struggling to find an impossible Grail…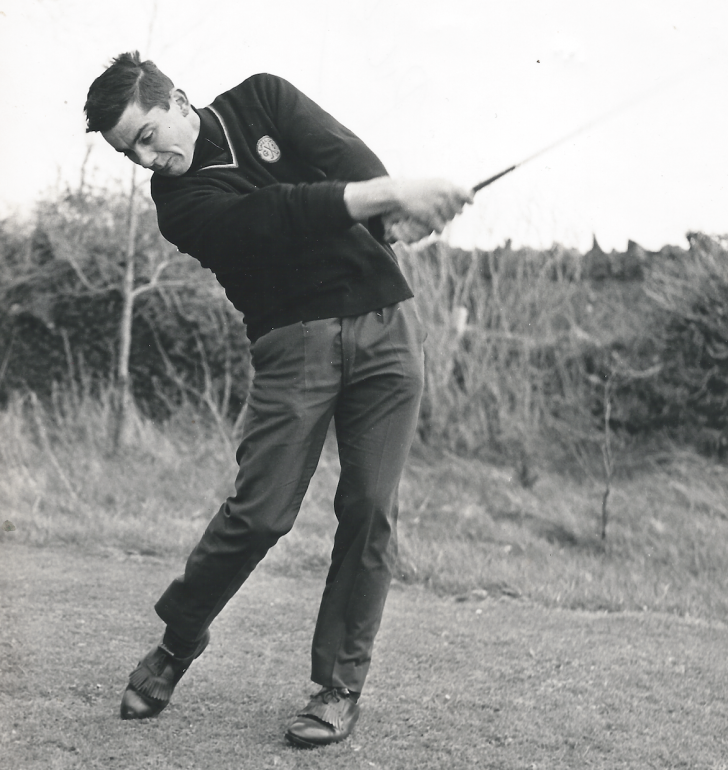 ---
My avid hickory stick player…
---
A column by Ivan Morris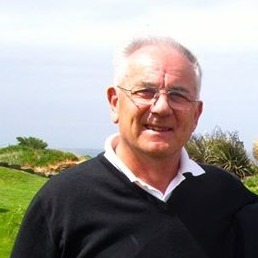 As an avid player of old hickory clubs, it horrifies me to remember what I did with this type of club when my grandfather Michael did everything he could to get me to play golf. This happened during the summer of 1961 and I admit I broke several sticks in my first week of initiation!
How could he know that wood from trees that hadn't been treated naturally was desperately brittle? These hickory sticks ended up in the trash: to be exact, I kept the heads that are still operational 60 years later, with new shafts of course.
My first set of steel-shafted clubs cost £10 in total and included an unnamed brassie, a kind of 2-wood in today's parlance, with a shaft so stiff and heavy it would be classed as X-500 today. It served as my go-to fairway wood until replaced by a Spalding Robert T. Jones 4 wood with a bright red painted head and sporting a fancy black and white bone insert.
My first irons were a 3 and 4 (black with oxide from First Flights) along with a 5, 7 and 9 (Cary Middlecoff I think). I didn't have wedges but a God-given Golden Goose putter that worked wonders on the greens. This strange collection propelled me to a 10 handicap…in 10 months.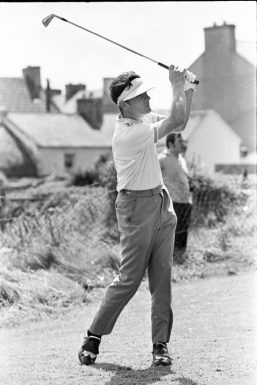 I saved sparingly and in the early summer of 1963 I bought a set of Dunlop Peter Thomson irons: £4 16 3p each: a real fortune! I chose to complete my unusual set by purchasing a 2-iron and a sand wedge. I taught myself to play a variety of shots with this 2-iron similar to the one Seve used in Pedreña during his initiation on the beach, hidden from all eyes.
Thomson irons and Jones woods took me to 2 handicap (probably the equivalent of +2 today) and a year later traveled with me when I joined the University of Florida in 1965 on scholarship.
In America, I switched to Wilson clubs. For the next 15 years I played zero or one with the latest Wilson clubs, every new year until the early 80's.
As I got older and my game began to decline, I became scared of becoming a club collector. I regularly changed teams following perfectly illogical whims and thus justified my madness to my holy wife: "Playing golf keeps me out of trouble. I don't chase girls, I don't bet on horses, I don't smoke and I don't drink. Everyone has the right to a vice! ".
In my opinion, golf clubs have always been tools with no sentimental strings attached. Every time my game had problems, I changed clubs!
---
Manufacturers only care about long hitters
---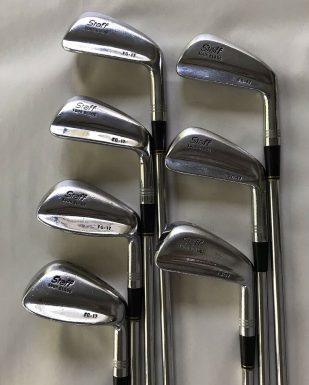 Now that I've just passed 75 and have lost 30 km/h of turning speed, my declines in fitness are naturally more frequent. And I am more panicked than ever because I never thought club and ball manufacturers would make the game so difficult for older golfers while making it easier for young gym freaks!
No matter how fast I hit the ball, it still won't go very far – 200 yards if it rolls right and I'm lucky). The guys I play with are usually 60 yards away from me. If you can't swing the club over 100 mph and generate enough spin at impact to launch the ball into the air, today's ball won't fly.
The more I play with today's clubs and balls, the more I realize that manufacturers only care about long hitters. Distance is your only concern!
Just because a ball is "softer" doesn't mean it spins more. Just because it's as hard as a rock doesn't mean it flies any less. What will propel him through the air is the combination of impact speed, amazing accuracy, and the aerodynamic configuration of his dimples.
To further complicate matters, an accurate hitter (like me!) transfers 90% of his weight to his left foot before turning the clubface toward the ground and hitting squarely at impact – this is not conducive to balls. tall. With a note: keeping your weight on your right foot to help get the ball airborne is the best recipe for disaster!
---
Golf is not a perfect game.
---
The available options have their supporters and detractors. Golf is not a perfect game… and I am not perfect. Play with a ball intended to gain distance and it will be more difficult to control it on the greens. Play a ball that proves to be of high quality around the greens and it will disappoint you when it hits the tee.
The Titleist Pro-V1 ball, developed by NASA scientists in the early 2000s, revolutionized the world of golf. Golf was once a fairly mature men's game based on agility and skill. Today, it is a power play more dedicated to young people. In the space age, there is little joy in technology for the elderly. Changing teams was never a guarantee of success.
When writing this article, my initial intention was to include a technical sheet of my different uses of clubs and balls. But I realized that it would be useless. Golf is an individual game. We all have to form our own opinion based on our own experiences, learning from our mistakes.
A golfer's goal is still to have fun while playing his favorite sport. Try to be happy walking, saying things that make sense or not with your teammates, hitting a few good shots and knowing what day it is.
This is what I should be looking for in my last years of practice, forgetting to train myself to try 280 meters on the drive or to hit this or that impossible shot. All that is in the past!
And then we have to face the facts: the perfect golf bag does not exist and never will.
Ivan Morris