The Amundi Evian Championship, which will take place from July 21 to 24 on the course of the Evian Resort Golf Club, brings its prize pool to $6.5 million.
In July, Evian will once again vibrate to the rhythm of golf. More specifically on the occasion of the Amundi Evian Championship, one of the five Grand Slam tournaments in female golfer, the only one on the European continent. From July 21 to 24, the event will welcome the 132 best players on the planet.
Competitors who will no doubt be happy to learn that the tournament has decided to increase the prize money, brought to $6.5 million. The Amundi Evian Championship will thus offer a prize of one million dollars for the winner, a symbolic milestone in women's sport. The distribution will be made throughout the meeting.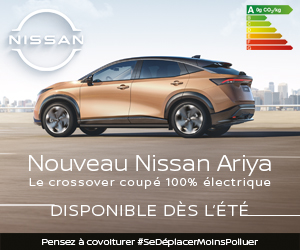 A completely redesigned town
Since its inception in 1994, the Amundi Evian Championship has consistently affirmed its ambition to promote the performance of women in sport and to participate in the development of women's golf. The organization demonstrates this once again with the increase in this cash prize. The LPGA also announced, last November, through its director Mollie Marcoux Samaan, a record distribution of 90 million dollars for the 2022 season.
The evolution of the tournament will not be simply sporting or economic this year. The Village dedicated to the general public has been completely redesigned to leave space for well-being and coexistence. As with the lodges erected around the field, the structures are lighter and favor natural materials such as wood to better blend into the landscape. A central square, the true heart of life, hosts various takeaway catering offers, a bar and terraces. The Spectators Village will also offer golf events and the official shops with an embroidery workshop to personalize tournament souvenirs. Meet from July 21 to 24 at the Evian Resort Golf Club to live this 2022 edition to the fullest.