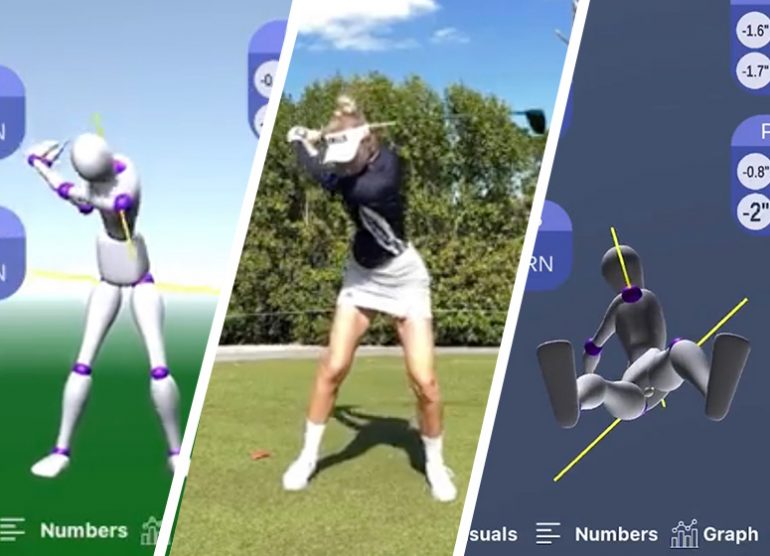 What if you could model your swing in 3D from a simple video anywhere, anytime? This is what this revolutionary application already widely used by LPGA proettes offers.
Jeehae Lee, former LPGA player and agent for Michelle Wie, later poached by TopGolf and Toptracer, dreamed of flying solo in the tech industry.
The 38-year-old South Korean is now a co-founder of Sportsbox AI, the company that has developed an amazing app that aims to give the everyday golfer information that is usually only available to professionals.
Sportsbox AI is like a mini 3D swing analysis studio that fits in your pocket and doesn't require any sensors.
Advantages of measuring and quantifying…. https://t.co/k9gDc5SNin

— Jeehae Lee (@jeehaeda) February 2, 2022
1 video, 6 viewing angles!
In fact, with a simple video of your swing, the app creates a 3D model not only from the position used to film your swing, but also from five other different points of view.
In total, therefore, you have 6 3D representations of your swing with fairly accurate figures.
These relate in particular to shoulder rotation, lateral tilt, pelvic rotation, and hand movement during swing.
Waiting list and invitation
Important information to try to progress effectively. How to get more speed? To improve the angles of rotation? Coordinate the different movements? And check the path of your hands if you tend to slice?
As you can see even Nelly Korda, number 1 or number 2 in the world, depending on the week, use this application that you can get by registering on the waiting list on the SportboxAI website.
In fact, it can be downloaded from the App Store or Google Store, but it can only be implemented once your registration has been validated and the developers agree to send you an invitation.
If you're looking for a golf swing to study, there's nothing better than Nelly's 💯💯💯@SportsboxAi pic.twitter.com/aOa88HYPUS

— LKD (@LukeKerrDineen) February 3, 2022