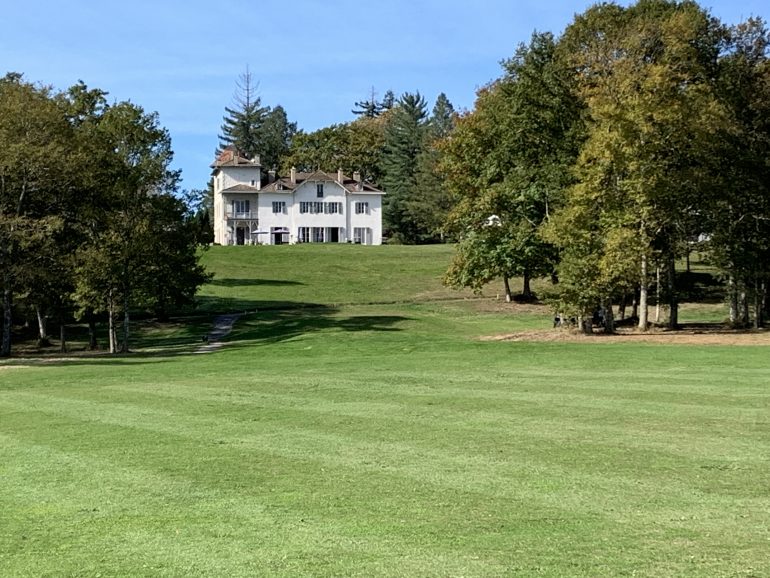 Where is the construction of golf courses in France? Golf Planète inaugurates a series of articles that you will find periodically throughout this year 2022. A dozen topics will be covered in an attempt to take stock of this vast topic.
The goal ? Take stock of the last forty years of golf course construction, from the golden age of the 1980s to the present day.
And also to draw a perspective for the next decade.
To help us better understand the reality of yesterday, today and tomorrow, we asked the best specialists in the field: in turn, the French Golf Federation, of course, but also the architects who shaped today's golf landscape, the private or public investors of yesterday. and today, golf operators. Everyone will express themselves in these columns in order to allow us to better understand the problems and the real assets that our country has in this area.
---
87% of French people have a golf course within 20 kilometers
---
And first of all, let's take a look at the "deserts" of golf, the territories where the mark of Golf has, until now, barely penetrated, if at all. The map of France (source FFG) shows that in 2017 there were officially 732 courses. If we take a closer look at this map, we see that some regions are better served than others.
However, an important figure to bear in mind: 87% of the French population has access to a golf facility less than 20 km as the crow flies from home, knowing that this is the case for 96% of licensees.
The attached maps represent the number of licensees per 1000 inhabitants in France, as well as a map of France of golf structures (or only golf courses of 9 holes and more) with a perimeter of 20 km in a straight line.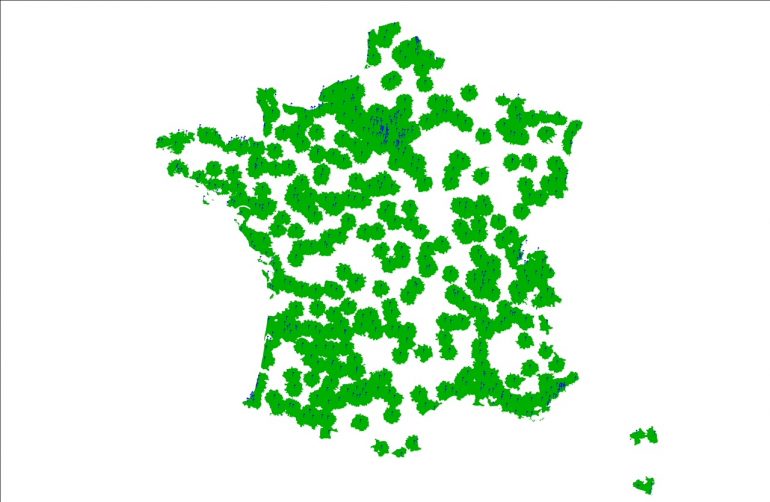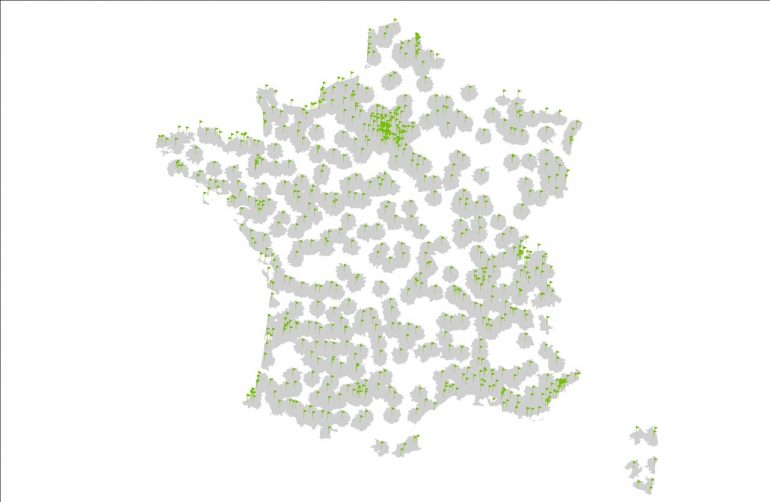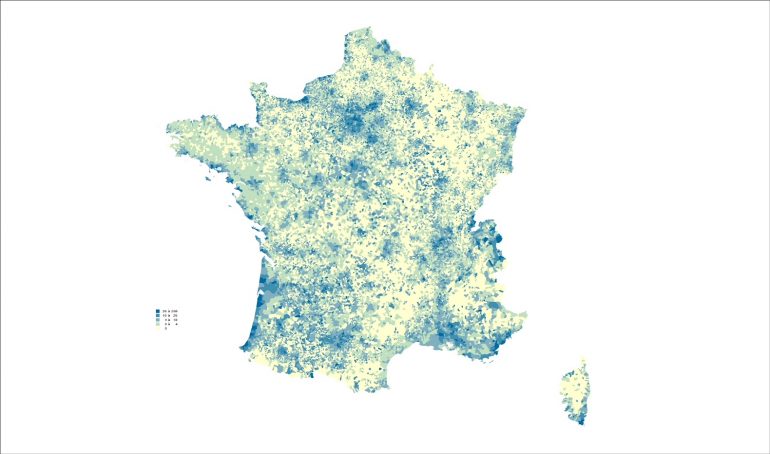 ---
Population and area: two essential data
---
Golf Planète put some questions to the French Golf Federation, and more specifically to its equipment manager, Simon Glinec…
Golf Planète: What do we mean by golf desert? Why do they still exist today?
Simon Glinec Ffg: Yes, there are places in France that do not have an 18-hole golf course, it is simply that the potential of the players is not enough to support the management (maintenance, teaching, etc.) and the useful life of the structure. In concrete terms, the number of inhabitants of the planned population pool or the tourist attraction are not high enough.
Another element to take into account is, of course, the available land: it is difficult to find around forty hectares in the Natural Zone. Finally, the regulations and procedures are complex, whether in terms of development or the environment. We remind its readers that the Federation makes a guide "Building a golf course" available to all interested parties: https://www.ffgolf.org/Media/Files/Construire-un-golf-Edition-2021).
It is for these reasons that FFGolf has opted for the development of small structures that allow golf structures to be as close as possible to players in urban areas on less extensive land, also allowing demand to be met in less time. -consume gambling by introducing this activity to the largest possible number of people (schools, companies, etc.).
We are also prospecting golf courses in the mountains: there is a lot of space and the resorts have a high accommodation capacity. They often look for 4-season activities – this makes sense from an environmental standpoint with more abundant water and temperatures that will be more suitable for grass with global warming.
GP: Why are the new structures no longer called "public golf courses", which had the advantage of opening up the image of golf more?
SG: A public golf course is a golf course owned by a public entity. Of the 740 structures now affiliated with the Federation, 260 are, although this figure is falling. Each golf course can choose the name it wishes and display (or not) this name: 4 of them have made this choice: Miribel-Jonage, Nivernais, Trois Vallons and Montceau.
If by "public" we understand the opposite of "closed", I think that today, thanks to the work of the channels and these small structures, the image and perception of the general public is changing.
GP: Can you give us some examples of clubs that have had to close in the last ten years?
SG: They have been eliminated from the Federation in golf in "9 holes and more": Navarrenx (2021), Rouville (2020), Sologne (2020), Clément Ader (2019), Bourganeuf (2019), Gascogne (2019), Saint Junien (2018), Abbeville (2018), Allauch (2017), Compiègne (2017), Céron (2016), Albi-Florentin (2016), Viver (2016), Maginot (2015), Belesbat (2014).
GP: What are the solutions to "cover the holes" and complete the national territory network?
SG: The first objective, especially after the Covid crisis, is not to lose any existing structure. Then it is necessary:
1. Sensitize public bodies, help them and accompany them in their project.
2. Continue developing the practice of golf, if there is demand, the offer will follow!
3. Have champions to legitimize the practice
4. Have an ambitious, clear and transparent environmental policy.
The great golf projects are very complicated to achieve. It is true that we encourage them when possible, but today we think more about the extension of small structures, with an already existing clientele. This is how team development will take place, it seems to us, in the best conditions. »
GOLF EQUIPMENT IS AT THE HEART OF EVERY ONE OF OUR PRIORITIES: IT MUST ALLOW HIGH-LEVEL OPTIMAL PRACTICE, ADAPTATION TO NEW GAME MODES LESS TIME CONSENT AND MORE ACCESSIBLE, AS WELL AS TAKE ENVIRONMENTAL ISSUES INTO ACCOUNT THROUGH THE REDUCTION OF OUR CONSUMPTION AND PRESERVATION OF WATER FROM BIODIVERSITY

Pascal Grizot, president of Ffgolf
To find the complete record of the federation on the construction of golf: Click here
---
Navarrenx (64): lessons to be learned from the recent closure of a golf course
---
Golf Planète addressed the case of the Navarrenx golf course in Béarn, whose birth we welcomed in 2019 and which closed its doors last year.
Located on one side a stone's throw from Pau with its two golf courses and on the other from the 9-hole Salies de Béarn, this is a very nice place, with a real 18-hole course designed by Nicolas Joakimidès and equipped with all the necessary equipment for a good start of the activity. And yet, the owner had to decide last year to stop its activity, after many efforts of all kinds and despite the exemplary tenacity of its owner, Jean-François Cabarrouy, whom we met. First of all, it should be remembered that his partner in this project, Bernard Gassiot, had unfortunately disappeared at the beginning of the adventure.
In a region that is therefore not strictly a 'golf desert' and is not without golf facilities, the town of Navarrenx had enough assets to succeed. So, what happened so that after only 3 years of operation, Jean-François Cabarrouy, the co-creator of the project, had to decide to put the key under the door? His opinion and his feelings, that of an enthusiast who believed in his project until the end, deserve to be heard.
We sincerely thank you for agreeing to speak with us, not an easy decision after disappointment with brake build-up and difficulties.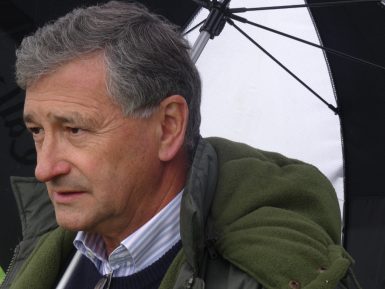 Golf Planète: If the steps were complicated to achieve your goal, the opening of a new 18-hole golf course was unanimously welcomed and we are even sadder to see that the model does not seem to have worked as you thought. However, everything seemed to have been perfectly imagined: upstream feasibility study, updated equipment, consideration of the environmental aspect, attractive prices, association with the Golfy network…? What went wrong?
Jean-François Cabarrouy: The presence of a golf course in Navarrenx is nothing special in itself, nothing surprising if we take into account the specificities of the area on which it was built, the pool of population that surrounds it, the communication routes and many others. advantages such as tranquility, the absence of immediate urbanization, the protection of fauna and flora, etc.
The creation of a golf course is each time the meeting in the same place of a multitude of parameters gathered almost all in Navarrenx. It's even more unfortunate to come to this…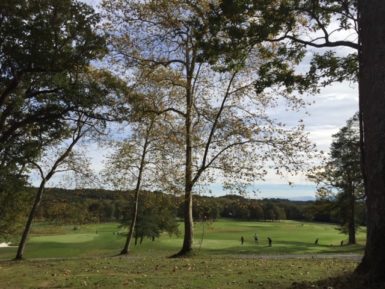 GP: Can we say today that the golf course has definitely closed or are you studying solutions to restart activity?
JFC: The golf facility persists and is maintained even though it is not used. It is part of a domain that I have put up for sale. Domaine contenant d'autres aptitudes qu'il ne m'a pas été possible soit de réaliser soit d'exploiter due to the permanent hostility of the administration as well as the brutal disparition of mon associé and the quasi-indifference of them at all levels. Of course, the continuation of the golf activity will depend on the buyer.
GP: In the interview you gave at the opening of Golf Planète, you said: "no one is a prophet in their country". Did you have any doubts, a kind of presentiment about the future of your investment, as if you were already apprehending the difficulties that arose later?
JFC: It is very unfortunate that elected officials and public authorities have been disinterested without realizing the added value it brings to the region that wants to open up to tourism, valuing all the riches it contains"
In somme, «desert» or pas «desert», from the théorie to reality, avec ou à cause de la conjoncture incertaine, resteront toujours quoiqu'on fasse les aléas inherents à la vie économique qui fait que rien n'est jamais acquis , Never !
Golf Planète will soon return to the construction of golf courses in France with, in particular, the testimony of some architects.
If you wish to communicate about this file, please contact: [email protected] or 06 13 41 07 09
Photos DR, Planet Golf and Ffgolf